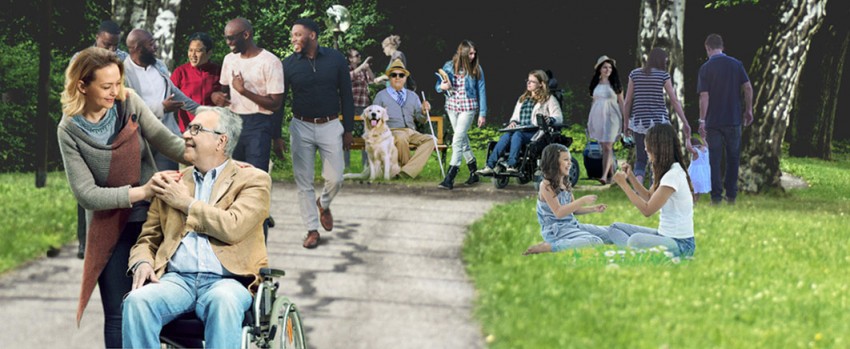 Imagine a Canada where you are valued and respected by your community.
Imagine, you have a job that matches your skills; an education that matches your dreams, and an income that supports your independence.
Imagine a Canada where it is easy to get around. You can hop on a bus; flag down a cab; get to work on time; meet friends in the evening for dinner, and zip off on the weekend for a last-minute get away.
Chances are, if you are a person with a disability or someone who has felt excluded, these common scenarios aren't so common.
For all the people who have ever felt marginalized… by barriers, by misunderstandings, by attitudes… we have hope for a new Canada... A Canada that we have imagined for a very, very long time.
Fifty-two organizations (and counting) have joined together to promote access and inclusion. We are the Federal Accessibility Legislation Alliance (FALA).
We are working with the Minister of Sport and Persons with Disabilities to enact strong and effective federal accessibility legislation. We have been asked for our participation in helping to make this legislation a reality - a culture-changing, inclusive act.
We are happy to advise, inform and share our knowledge and experiences with the Minister.
Our goal is simple: We want everyone to be able to say "My Canada includes me!"