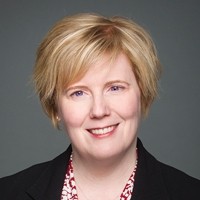 français à suivre
The following message was sent to us from Minister Qualtrough on May 22, 2019...
I am writing to let you know that Bill C-81, An Act to ensure a barrier-free Canada, has been placed on the Notice Paper of the House of Commons for consideration and concurrence of amendments made in the Senate. More importantly, I wanted to personally inform you that our government intends to accept all of the amendments made by the Senate.
I look forward to the upcoming House of Commons debate and vote, which will take us one step closer to accomplishing our shared goal of the realization of an Accessible Canada Act. Reaching this stage could not have been made possible without the strong and continuous support of Canadians and the disability community, and your tireless work to ensure we have a strong bill.
I expect the debate in the House of Commons to take place next week coinciding with National AccessAbility Week. If the motion regarding the Senate amendments is adopted by the House, the proposed bill will proceed to Royal Assent. What a wonderful and timely opportunity to highlight how we are creating an Accessible Canada.
You can read the text of the motion at the following link:
https://www.ourcommons.ca/DocumentViewer/en/42-1/house/sitting-418/order-notice/page-13?col=2.
Once this bill becomes law, I look forward to working with you to celebrate and implement this historic legislation.
Yours sincerely,
Carla Qualtrough
Minister of Public Services and Procurement and Accessibility
*************

Le message suivant nous a été envoyé par la ministre Qualtrough le 22 mai 2019 ...

Je vous écris pour vous aviser que le projet de loi C-81 intitulé « Loi visant à faire du Canada un pays exempt d'obstacles » a été inscrit au Feuilleton des avis de la Chambre des communes pour étude et adoption des amendements apportés par le Sénat. Plus important encore, je voulais vous informer personnellement que le gouvernement du Canada a l'intention d'accepter tous les amendements apportés par le Sénat.
J'attends avec impatience le prochain débat et vote à la Chambre des communes, qui nous permettra de franchir un pas de plus vers l'atteinte de notre objectif commun, soit la réalisation d'une loi canadienne sur l'accessibilité. Cette étape n'aurait pu être atteinte sans le soutien ferme et continu des Canadiens et de la communauté des personnes en situation de handicap et sans votre travail acharné pour faire en sorte que nous ayons un projet de loi solide.
Je m'attends à ce que le débat à la Chambre des communes ait lieu la semaine prochaine, coïncidant avec la Semaine nationale de l'accessibilité. Si les amendements sont adoptés par la chambre des communes, le projet de loi proposé pourra par la suite recevoir la sanction royale. Quelle occasion merveilleuse et opportune de souligner comment nous créons un Canada Accessible.
Vous pouvez lire le Feuilleton de la Chambre des communes au lien suivant :
https://www.noscommunes.ca/DocumentViewer/fr/42-1/chambre/seance-418/feuilleton-avis/page-13?col=2
Une fois le projet de loi adopté, il me tardera de travailler avec vous pour mettre en œuvre cette loi historique.
Sincèrement,
Carla Qualtrough
Ministre des Services publics et de l'Approvisionnement et de l'Accessibilité