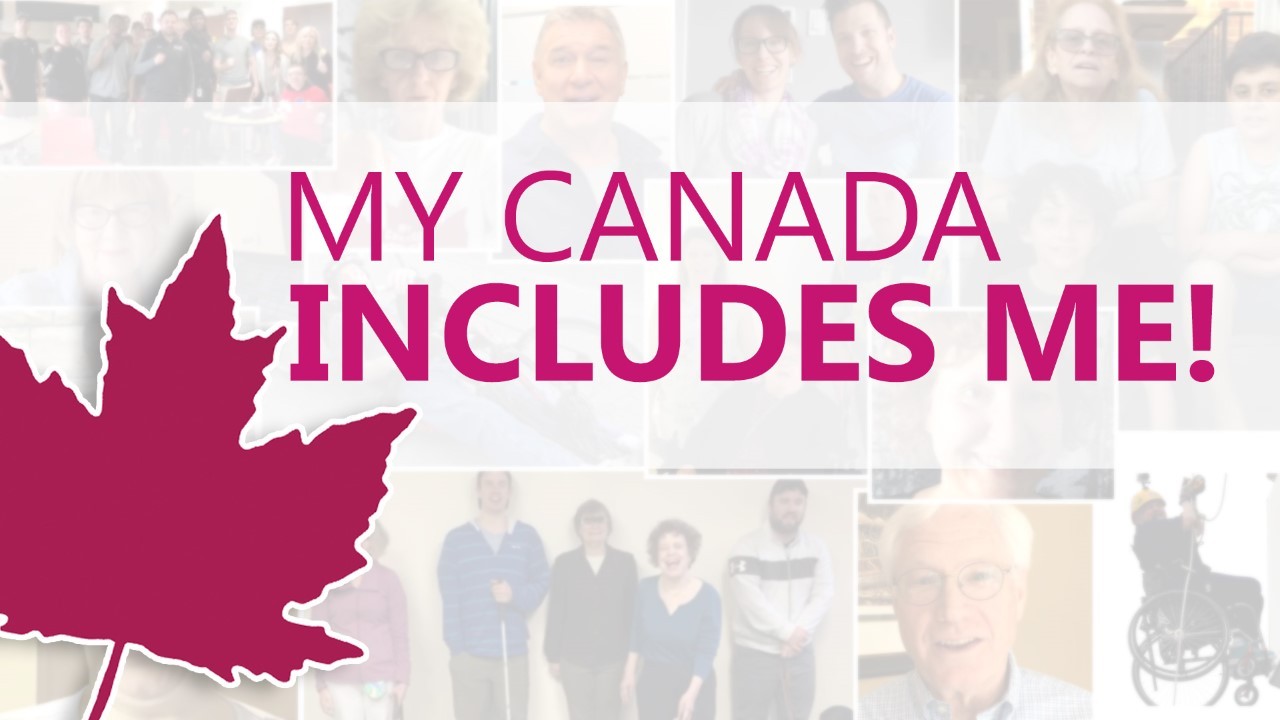 français à suivre
Well, we did it. Good on us.
We now have an Accessible Canada Act.
Congratulations to all of you. Without you providing your best advice, talking to MPs and senators, writing letters, keeping informed, informing others, sharing information, sharing resources, and volunteering your time we would not be making history today. Kudos.
Celebrate today because soon we are back to work making sure this is a strong and effective Act. We all have to do our part to make sure this Act lives up to what we expect it to be – and so we can say "My Canada Includes Me."
But today, we celebrate.
Gratitude and thanks.
Watch this celebratory video: https://youtu.be/-rf2IHSYPec
*************
Fait accompli ! Bravo à nous tous.
Nous avons maintenant une loi canadienne sur l'accessibilité.
Félicitations à vous tous. Sans vos meilleurs conseils, vos communications avec les députés et les sénateurs, toutes les lettres écrites, le partage d'information et des ressources, ainsi que votre bénévolat, nous n'aurions pas marqué l'histoire aujourd'hui. Bravissimo !
Célébrez aujourd'hui, car nous serons bientôt de retour au travail afin de s'assurer que cette loi est solide et efficace. Nous devons tous faire notre part pour nous assurer que
cette loi est à la hauteur de nos attentes - et nous pourrons ainsi dire : « Je fais partie de mon Canada ».
Mais pour aujourd'hui, célébrons.
Avec toute ma gratitude, je vous remercie.
L'Alliance pour une loi fédérale sur l'accessibilité
Regarder la vidéo de célébration: https://youtu.be/-rf2IHSYPec