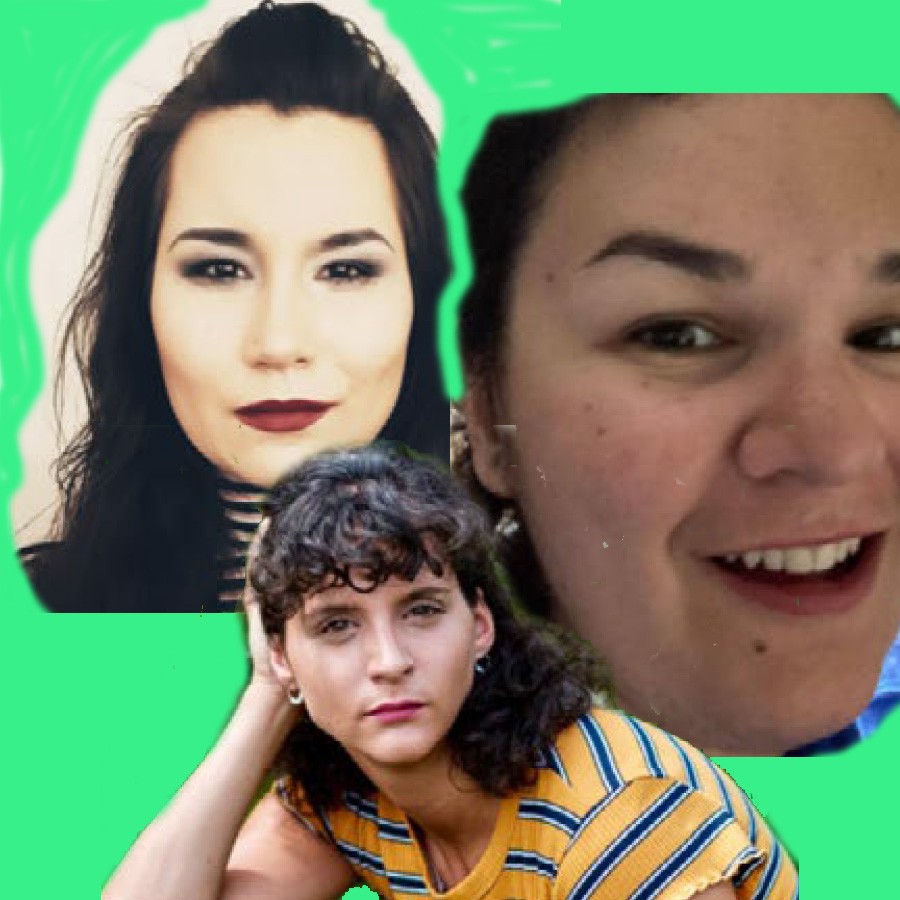 Français à suivre
Hello & Bonjour!
Want to see the incredible artists from previous RoundUps? Check out the videos here!
We hope you'll join us again for our August RoundUp, which is going to be another amazing one.
This month we'll be welcoming singer-songwriter Kristina Shelden, dancer and choreographer Martine Castera, and will witness Ysabelle Vautour complete a live painting over the course of our hour together.
Disability Without Poverty is a grassroots movement led by people with disabilities with room for all Canadians to join us. We want people with disabilities to be prosperous, realize our power, pursue our passions and participate in every aspect of society. The Monthly RoundUps will be a time to share stories and ideas from people with disabilities all across the country.
If you didn't get a chance to join our previous RoundUps, these are fun, hour-long sessions, full of art, music, poetry and updates about the work that is happening.
Together we'll ensure the Canadian Disability Benefit remains a national priority. Your contribution is welcome no matter how small or big and we are so excited about our growing connections.
Here are the details:
Where: Online (Zoom) - because of the pandemic, now, and the geography of Canada, always.
Date: Thursday, August 12th, 2021
Time: 12pm Pacific Time/3pm Eastern Time.
Guests:
Hosted by Luca Patuelli, with guests: musician Kristina Shelden, dancer and choreographer Martine Castera, and painter Ysabelle Vautour.
Who: Everyone! ASL, LSQ, English closed captioning, as well as Simultaneous French translation will be provided.
Please register here.
Would you like to share your art during one of our future RoundUps? We'd love to hear from you! Please connect at events@disabilitywithoutpoverty.ca.
Looking forward to seeing you!
Sincerely,
Disability Without Poverty
Rassemblement mensuel du mouvement Le handicap sans pauvreté
Bonjour, Hello!
Vous voulez voir les incroyables artistes des rassemblements précédents ? Regardez les vidéos ici!
Nous espérons que vous pourrez vous joindre de nouveau à nous à l'occasion de notre rassemblement d'août, qui promet d'être lui aussi incroyable.
Ce mois-ci, nous allons accueillir l'auteure-compositrice-interprète Kristina Shelden ainsi que la danseuse et chorégraphe Martine Castera, et Ysabelle Vautour va peindre une toile pendant l'heure que nous passerons ensemble.
Le handicap sans pauvreté est un mouvement populaire de personnes handicapées auquel tous les Canadiens peuvent se joindre. Nous voulons que les personnes handicapées soient prospères, prennent conscience de leur pouvoir, suivent leurs passions et participent à chaque aspect de la société. Les rassemblements mensuels sont une occasion de partager les témoignages et les idées de personnes handicapées dans tout le pays.
Au cas où vous n'auriez pu participer à nos rassemblements précédents, nous vous proposons d'agréables séances d'une heure consacrées à l'art, la musique et la poésie, en plus de vous informer sur le travail en cours.
Ensemble, nous allons faire en sorte que la Prestation canadienne d'invalidité reste une priorité nationale. Votre contribution, petite ou grande, est la bienvenue et nous sommes ravis d'agrandir notre réseau.
Voici les détails
Où : En ligne (Zoom) – en raison de la pandémie, de la situation actuelle et, comme toujours, de l'immensité du Canada.
Date : Jeudi 12 août 2021.
Heure : 12 h heure du Pacifique/15 h heure de l'Est.
Invités :
Luca Patuelli (hôte), Kristina Shelden (auteure-compositrice), Martine Castera (chorégraphe), et Ysabelle Vautour (peintre).
Qui : Tout le monde! Il y aura des interprètes ASL et LSQ, des sous-titres anglais et de la traduction simultanée en français.
Vous aimeriez présenter vos talents artistiques lors d'un prochain rassemblement? Faites-nous signe en écrivant à events@disabilitywithoutpoverty.ca.
Au plaisir de vous rencontrer!
Sincères salutations,
Le handicap sans pauvreté