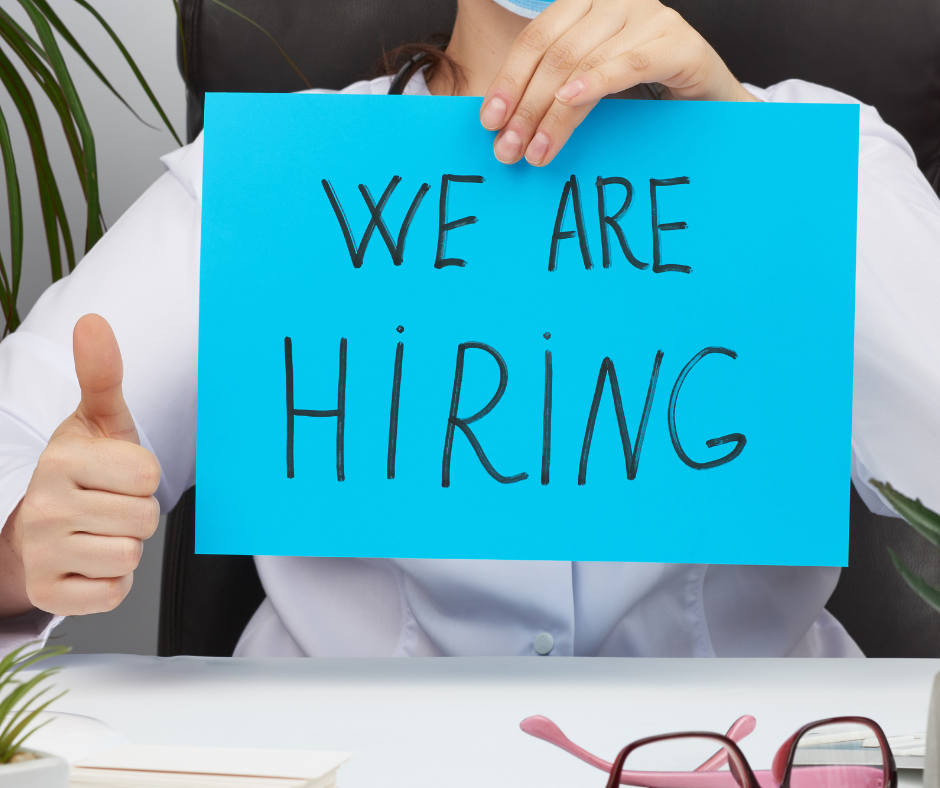 Français à suivre
Disability Without Poverty is looking for a Communications Manager. Do you have what it takes?
Position: Communications Manager
Term: Full-time contract position, effective immediately
Reporting to: National Director
Deadline: July 25, 2021
Are you a dynamic, creative, and talented communications expert in Canada with lived experience of disability, who can work independently as well as part of a virtual team, and have excellent public and media relations skills?
Disability Without Poverty is building a movement to support the disability community to engage with and impact the ultimate Canada Disability Benefit. A Communications Manager Is required to develop and execute a superior communication strategy to reach, engage and inform our disability networks and the broader Canadian population on the objective, progress, and implementation of the Canada Disability Benefit Initiative and our vision of Disability Without Poverty.
The successful candidate will be responsible for the design, implementation, and management of a communication strategy. Duties to include executing and/or supervising communications support staff/consultants in the execution of the following duties:
Maintain an accessible website
Ensure the highest standard of accessible and bilingual communication
Produce regular update bulletins and all other forms of communications
Promote and manage webinars
Establish communication guidelines and ensure consistency of voice among all platforms and correspondence
Write and disseminate press releases and provide notes to spokespersons
Create and implement integrated social media strategies across platforms
Measure the success of social media campaigns through analytic tools
Monitor SEO, user engagement, and suggest content optimization
Stay up to date with the latest social media best practices and technologies
Work with the Arts & Culture Lead to develop and manage the execution of compelling, forward-thinking social marketing strategies with community engagement
Increase traffic and engagement on all social media channels and our website
Requirements:
Bachelor's degree (or similar) in communications, marketing, public relations, journalism, or a related field
A minimum of 5 years of experience in communications or a similar role
Excellent writing, editing, and verbal communication skills in both English and French
An understanding of accessibility issues and communication styles
Attention to detail and ability to manage multiple, often competing priorities in a timely manner
Experience with media relations and public relations
Excellent organizational and leadership abilities
Understanding of provincial and federal privacy regulations
Experience in the development and execution of social media and digital strategies
3 years experience in Instagram, Facebook, SEO, YouTube, or similar platforms
Strong analytical skills, with ability to handle audience engagement and offer campaign recommendations
An aptitude for staying up-to-date and utilizing current and emerging social media technologies, features and best practices
Compensation & Work Schedule:
This is a full time, contract position
Annual remuneration is $70,000, inclusive
This position may be remote, anywhere in Canada
How to apply: · Please apply through our application form, here.
We strongly encourage applications from qualified candidates with disabilities from diverse backgrounds.
---------------------
Le handicap sans pauvreté est à la recherche d'un directeur des communications. Vous avez ce qu'il faut ?
Poste : Gestionnaire des communications
Mandat : Poste contractuel à temps plein, effectif immédiatement
Supérieur : Directeur/Directrice national(e)
Date limite : 25 juillet 2021
Êtes-vous un spécialiste des communications dynamique, créatif et talentueux au Canada, qui a l'expérience du handicap, peut travailler d'une manière autonome et au sein d'une équipe virtuelle, et a d'excellentes aptitudes pour les relations avec le public et les médias?
Le handicap sans pauvreté est en train de bâtir un mouvement pour aider la collectivité du handicap à se mobiliser pour l'Allocation canadienne à l'autonomie des personnes handicapées et à l'influencer. Nous recherchons un gestionnaire des communications pour développer et exécuter une excellente stratégie de communication, interpeller et informer nos réseaux du handicap et l'ensemble de la population canadienne sur l'objectif, les progrès et la mise en œuvre de l'Allocation canadienne à l'autonomie des personnes handicapées et notre vision du handicap sans pauvreté.
Le candidat retenu sera chargé de concevoir, mettre en place et gérer une stratégie de communication. Ses fonctions consisteront notamment à remplir et/ou à superviser le personnel et les consultants associés aux communications avec les tâches suivantes :
Maintenir un site web accessible.
Assurer ce qu'il y a de mieux en matière de communications accessibles et bilingues.
Produire régulièrement des bulletins d'information et autres formes de communications
Promouvoir et gérer des webinaires.
Établir des lignes directrices sur les communications et assurer une uniformité parmi toutes les plateformes et la correspondance.
Rédiger et diffuser des communiqués de presse, et préparer des notes pour les porte-parole.
Créer et mettre en place des stratégies de réseaux sociaux intégrées pour toutes les plateformes.
Mesurer le succès des campagnes menées sur les réseaux sociaux à l'aide d'outils analytiques.
Surveiller l'optimisation pour les moteurs de recherche et l'engagement des utilisateurs, et suggérer l'optimisation du contenu.
Se tenir au courant des nouvelles pratiques et technologies dans le domaine des réseaux sociaux
Collaborer avec le/la responsable des arts et de la culture pour élaborer des stratégies de marketing social séduisantes et avant-gardistes visant à mobiliser la collectivité et en gérer la mise à exécution.
Accroître le trafic et l'engagement sur tous les réseaux sociaux et notre site web.
Exigences
Baccalauréat (ou l'équivalent) en communications, marketing, relations publiques, journalisme ou dans un domaine connexe
Minimum de cinq années d'expérience en communications ou dans un rôle similaire
Excellentes aptitudes pour la rédaction, la correction et les communications verbales, en français et en anglais
Compréhension des problèmes d'accessibilité et des styles de communication
Souci du détail et capacité de gérer en temps opportun des priorités multiples, souvent concurrentielles
Expérience des relations avec les médias et des relations publiques
Excellentes aptitudes pour l'organisation et le leadership
Compréhension des règlements provinciaux et fédéraux sur le respect de la vie privée
Expérience consistant à développer et à mettre en œuvre des stratégies numériques et pour les réseaux sociaux
Trois années d'expérience avec Instagram, Facebook, l'optimisation pour les moteurs de recherche, YouTube ou des plateformes similaires
Aptitudes analytiques poussées, et capacité à s'occuper de la mobilisation des auditoires et faire des recommandations pour les campagnes
Aptitude à se tenir au courant des technologies, caractéristiques et pratiques exemplaires relatives aux réseaux sociaux existantes et émergentes, et à les utiliser
Rémunération et horaire de travail
Poste contractuel à temps plein
Rémunération annuelle inclusive de 70 000 $
Possibilité de travailler à distance, n'importe où au Canada
Comment soumettre votre candidature · Veuillez remplir notre formulaire de mise en candidature, qui est disponible ici.
Nous sommes particulièrement intéressés par les candidatures de personnes handicapées qualifiées, issues de milieux divers.